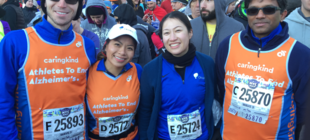 Team Otsuka Competes in NYC Half Ma...
More

On Sunday, March 19, nearly 20,000 athletes competed in the New York City Half Marathon, running from Central Park to lower Manhattan. 
2,000 runners used the race to raise funds for over 140 official charity organizations. Amongst those runners, a team of Otsuka colleagues ran to raise money for the Alzheimer's support organization CaringKind. Team Otsuka raised over $33,000, including a $10,000 donation from Otsuka.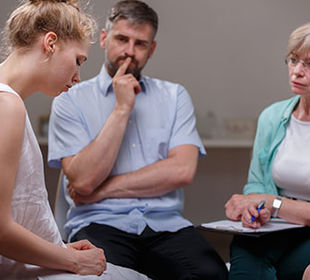 Mental Health Awareness
More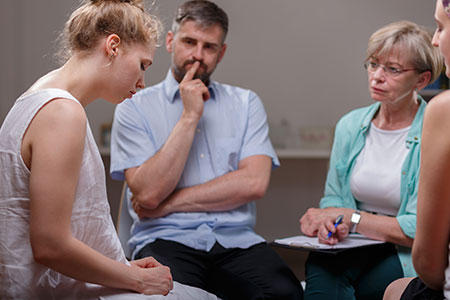 Mental Health Awareness
Otsuka in the U.S. has a proud tradition of a commitment to mental wellness. We support and collaborate with several organizations that share our same commitment to mental wellness. It gives us an opportunity to help cultivate awareness while reducing the stigma often associated with mental illness. Some of the mental health advocacy organizations we work with include:
National Alliance on Mental Illness (NAMI)
Mental Health America (MHA)
Depression and Bipolar Support Alliance (DBSA) 
National Council for Behavioral Health
Families for Depression Awareness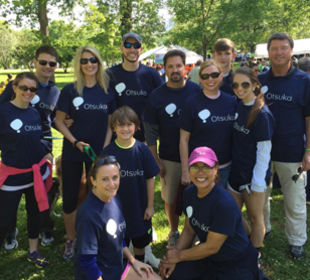 Team Otsuka takes part in NAMI Walk
More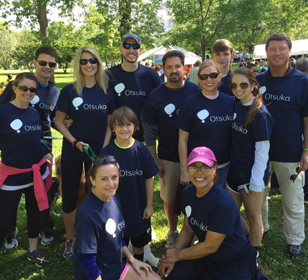 Team Otsuka takes part in NAMI Walk
Otsuka staff donated and walked as part of Team Otsuka in the National Alliance on Mental Illness (NAMI) Walks in Princeton, New Jersey, and Raleigh, North Carolina.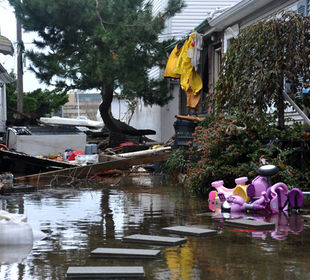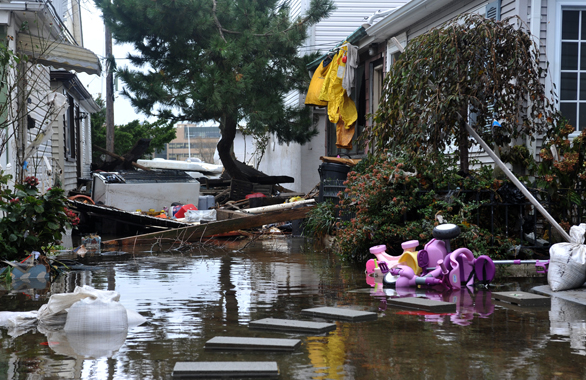 Natural Disasters
Otsuka is not just an innovative company; we're also a family company. So, when there is a crisis, our instinct is to provide help. For example, when widespread flooding deluged parts of North and South Carolina as a result of Hurricane Joaquin, the damaging effects created unbearable living conditions for local residents, including members of our own Otsuka family of employees and their neighbors. Otsuka in the U.S. responded quickly with monetary donations to the local American Red Cross Chapters in the hardest hit regions. It helped them to provide aid in the form of thousands of meals, relief items and health and mental health services.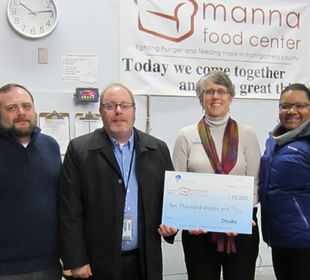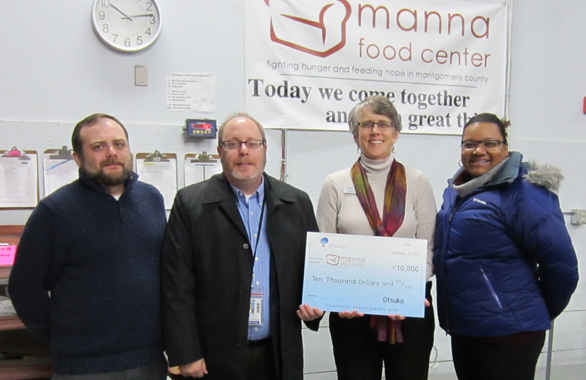 Food Donations
Non-perishable food and hygiene products are collected annually in December as part of the annual Otsuka Cares Food Drive. All donations are given directly to the Trenton (New Jersey) Area Soup Kitchen (TASK) and the Manna Food Center in Montgomery County, Maryland. In addition to employee donations, Otsuka also donated $10,000 to both TASK and the Manna Food Center.
Otsuka Group of Companies in the U.S.
The talented people at Otsuka US have dreams, a passion to succeed, huge perseverance and a willingness to embrace our creative and innovative culture. We believe that we provide the perfect working environment for them to grow, but don't just take our word for it. Let our employees tell you for themselves about why Otsuka US is such a great place to work.