Tackling the Tough Stuff: Alzheimer's Care
As Executive Vice President & Chief Strategic Officer at Otsuka Pharmaceutical Development & Commercialization, Inc., (OPDC) Dr. McQuade is responsible for coordinating the development strategy for our compounds across their life cycle. He has more than 30 years of experience in the discovery, development, and commercialization of drugs for the treatment of mental illness.
The path to creating a treatment for Alzheimer's Disease is a rocky one. Despite substantial investment in research and development, the industry has seen some high-profile treatments fail in late stage clinical trials.  Whether the focus is on developing a disease-modifying treatment, or a treatment that addresses the symptoms of the disease, there has not been a prescription product approval for over a decade.  In fact,
a 2014 report found
that of the 244 compounds being studied in 413 studies, only one was approved – giving Alzheimer's disease a failure rate of about 99.6%which surpasses the 81% rate for cancer.  These hurdles, however, haven't deterred Otsuka. From two clinical research programs targeting agitation in Alzheimer's to collaborations such as the Global Council on Alzheimer's Disease, Otsuka is seeking new and innovative ways to help and support Alzheimer's Disease patients and their caregivers. For many of us at Otsuka, this isn't just the right business decision, it's personal. My mother died from Alzheimer's after a particularly long and cruel disease course, but I am not alone. While many people never really know a patient with a serious mental illness, almost everyone, unfortunately, will eventually know someone close to them who will struggle with Alzheimer's. It is imperative we continue to research ways to effectively address – and one day cure Alzheimer's Disease.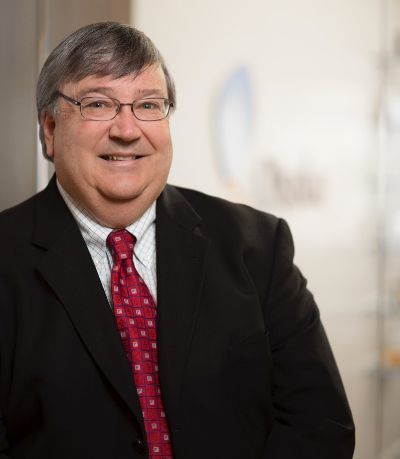 That's why, despite the high failure rate, Otsuka remains committed to developing a treatment for Alzheimer's.  What makes finding therapeutic solutions to Alzheimer's so challenging? While there is no clear answer, Alzheimer's is a disease that is not well understood.For instance, Alzheimer's may not be a single disease, but rather a collection of disorders. Another issue may be
heterogeneity
, in that every patient is different and may require more personalized approaches.  Perhaps our hypotheses on the functional changes caused by Alzheimer's are all wrong.The core issue is that we only have a superficial understanding of the biology of Alzheimer's.  The example that I always cite is that we have known about Parkinson's Disease for a long time. Parkinson's affects only a small portion of the brain, the symptoms are well-defined, and we have had drug therapy for years. That being said, most of our therapies still target replacement or enhancements of dopamine and haven't advanced dramatically since the approval of L-DOPA in the 1970s. We still have only a superficial understanding of the neurodegenerative processes of Parkinson's and how to go about slowing the progression of this disease.Irrespective of the reason, the failure rate for developing Alzheimer's treatments should concern us all.  Alzheimer's Disease presents an enormous economic burden on our society,
costing an estimated $259 billion in 2017 in the US
for the care and treatment of patients. And that burden is estimated to increase, as the populations of Europe and North America continue to age.  That cost doesn't begin to measure the strain on families and the lives torn apart by this devastating disease. Almost everyone has experienced a family member or loved one who has suffered from Alzheimer's. In the US, family members account for about 83% of the care afforded to the 5.5 million Americans living with Alzheimer's Disease. As a result, about
15 million Americans take on the role of unpaid caregiver for a loved one with this debilitating disease
.  The toll on the caregiver is difficult to measure, though
an estimated 40% of caregivers are said to suffer from depression
.To try to address Alzheimer's Disease, we've decided to concentrate our clinical programs on making progressive contributions in the psychiatry and neurology fields.  We have a strong heritage and a great track record of developing new treatments, and a robust bench of talented scientists and researchers focused on this space.  By focusing on developing treatments to address the symptoms of the disease, we believe we can help improve the lives of those suffering from Alzheimer's and their families. We have conducted studies focused on the symptoms of agitation in Alzheimer's dementia– which represent an important medical unmet need for patients with Alzheimer's.Alzheimer's dementia is associated with high rates of nursing home admissions,
and by 80 years of age, 75% of people with the disease are expected to reside in a nursing home, compared with only 4% of the general population
. Unfortunately, no treatments have been FDA-approved to control agitation in Alzheimer's dementia, although clinical studies for new therapies are ongoing.  That's something we hope to address with our research. Other potential studies by our teams could focus on depression, apathy and other behaviors associated with Alzheimer's.We are hopeful that this approach will succeed and that through our efforts – from our clinical program to our collaborations and advocacy work – we will have a positive impact on patients and their families.  As is the Otsuka way, we are always looking for new ideas, perspectives, or insights. We believe firmly that while we have expertise in our ranks, we can always benefit from the wisdom for others. Whether you are a research scientist, patient, caregiver or Alzheimer's advocate, I invite you to share your perspectives on Alzheimer's and any other thoughts you might be able to share about how together we can address this horrible disease and better care for loved ones.February 2018     01US17EUC0140
Back to blogs