Walking to Eliminate Mental Health Stigma
Lucy leads the Corporate Communications and Public Relations functions at Otsuka. She is committed to creating and executing digital, social and corporate marketing strategies to promote core company strengths in an inspiring and innovative culture that is grounded in Japanese roots. Lucy has over 20 years of experience in global digital and social media marketing, corporate communications, broadcast, print and web journalism. She serves on the Rutgers University Design Thinking Advisory Board and volunteers as a Girl Scout Troop leader.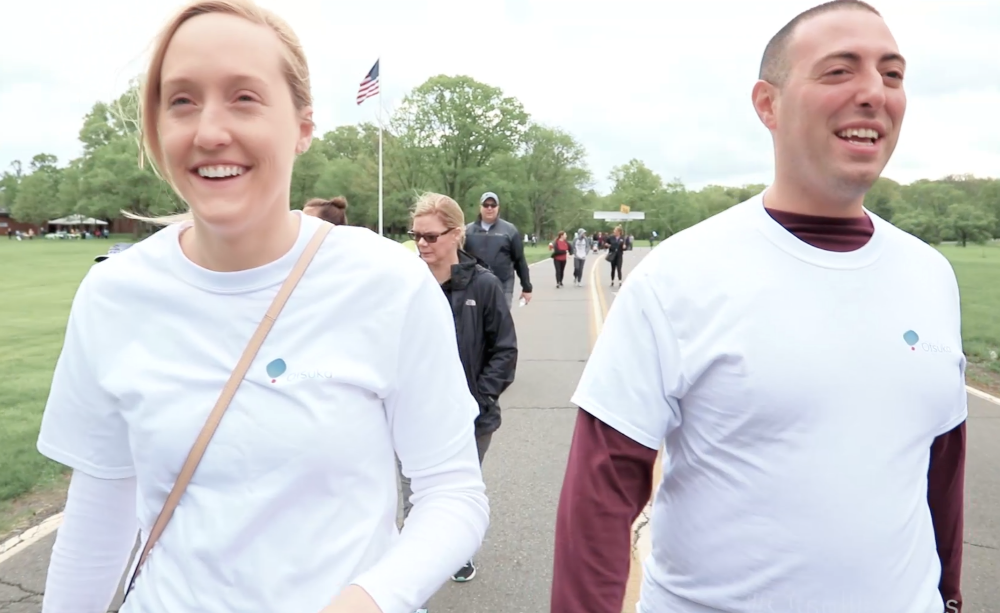 Thanks to the National Alliance on Mental Illness (NAMI), we can tackle stigma one step at a time.Around the country, NAMI has organized a series of walks to raise money – and awareness – to address the stigma associated with mental health. Last year, NAMI raised $11 million nationwide through the walks, which was used for education, advocacy work, and public awareness about mental health issues. And this year, with "Big Bang Theory" actor Mayim Bialik as a spokesperson, NAMI hopes to do it again. On May 6
th
, Otsuka joined NAMI as a sponsor of a walk in Mercer County, New Jersey and we took our camera on site to learn what some of the participants thought of the walk: Want to help raise awareness and reduce the stigma associated with mental health?
NAMI may have a walk in your area!
                                                                                                                                                                        June 2017          01US17EUC0093 
Back to blogs