Living Well at Otsuka: An Evolving Commitment
Kevin is the Senior Vice President of Otsuka-People, Business Services & Communications at Otsuka America Pharmaceutical, Inc., (OAPI). He has responsibility for overseeing all human resources functions for the U.S. business. He leads through transformational change and empowers employees to leverage culture to produce business outcomes.
With recent innovations such as the first digital medicine
1
 and the first approved treatment for ADPKD in the U.S.
2
, Otsuka is well-established as an industry leader in clinical research and development.  What may not be as well-known is that our commitment to innovation extends also to the benefits and well-being programs offered to our employees.It may not be surprising that healthy employees are more engaged in their work and are ultimately more productive. When the employer takes an active role in employee wellness, the positive effects are even greater. A recent Wall Street Journal study concluded that employees who participate in company-sponsored wellness programs showed a statistically significant improvement in productivity.
3
 More and more organizations are beginning to recognize these benefits. But because the culture at Otsuka encourages taking roads less traveled to influence the future, our approach to the health and well-being of employees goes much deeper than the bottom line.As firm believers in a holistic approach to employee wellness, our wellness commitment to employees has evolved over many years. The Living Well at Otsuka program extends beyond the traditional benefits packages expected of any leading organization to also include elements like fitness and nutrition programs, digital activity tracking devices and financial planning resources.Most recently, we have taken the next big step in our shared wellness journey by launching a new wellness hub–the Living Well at Otsuka portal. Through this portal we hope to offer a proactive, multi-disciplinary resource to employees to benefit their education and development, their financial future, and their health and well-being.Below, my colleague Timothy Wojcik, Associate Director, Total Rewards, provides greater insight into this exciting new program.--- --- ---In my four years with Otsuka, I've seen a strong commitment to invest in the long-term well-being of employees. Our Living Well philosophy encompasses emotional wellness, physical health & fitness, financial wellness, and a connection to community health. We are proud to continue this tradition by offering the new Living Well at Otsuka portal to our employees.Launched in spring 2018, this new wellness portal offers employees a wide-ranging approach to their well-being. The site provides Otsuka employees with comprehensive tools to build and sustain healthy habits and lifestyles.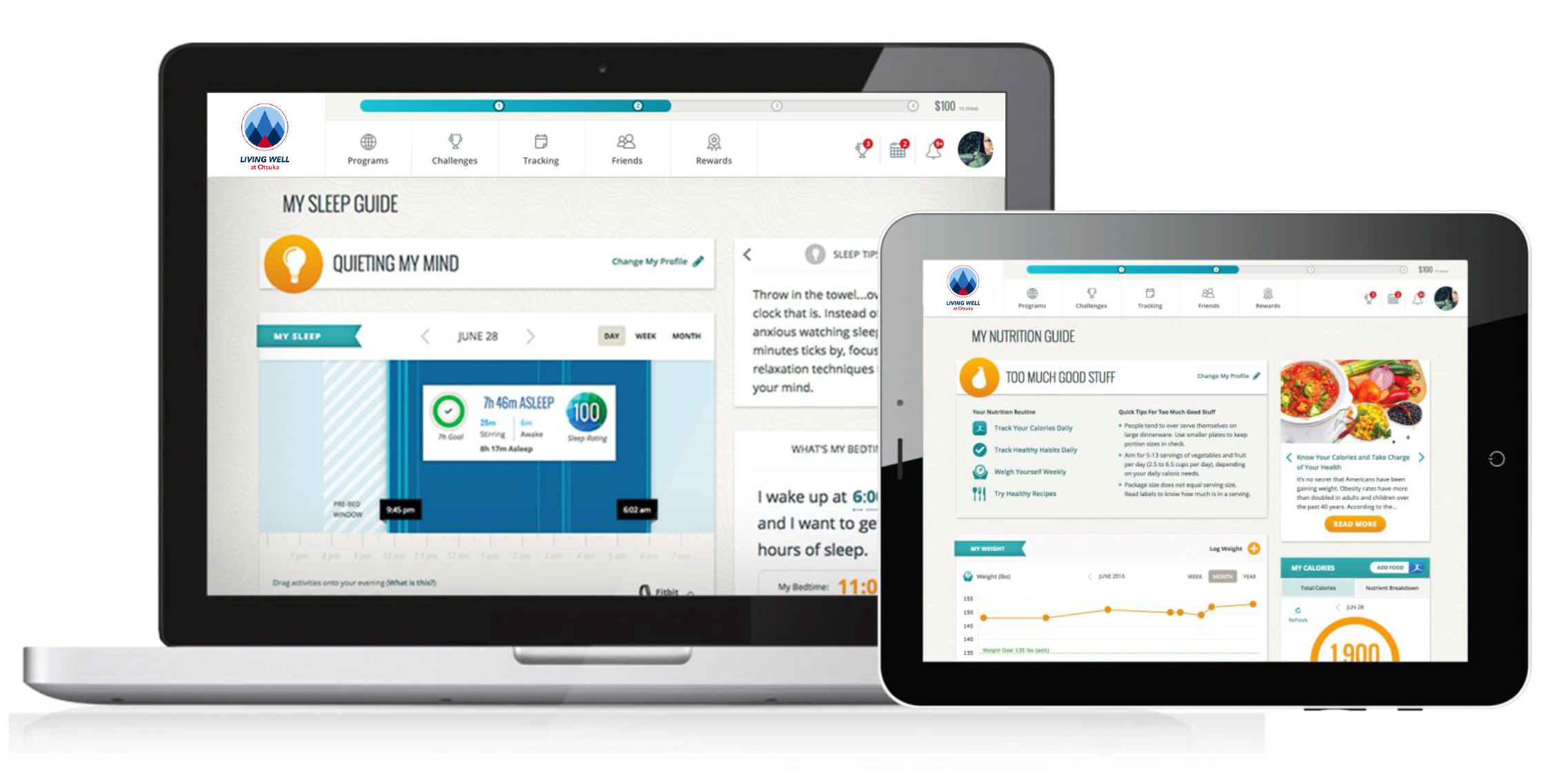 Some of the program offerings include:
Team Activity Challenges such as our Walk the Wonders step challenge.
Nutrition Guidance tailored to specific food preferences, needs and goals.
Financial Education & Counseling utilizing a multi-channel approach to educate and help employees in all aspects of personal financial planning.
Digital Mindfulness Training with a digital library of 500+ guided mindfulness & yoga sessions designed to help improve wellbeing, performance, relationships and sleep.
Health Advocacy Services provide assistance with coordinating care, assisting with claims, eldercare resources and more.
Plus, integrated programs to reduce stress, help manage diabetes, aid in quitting smoking and more. Everything is available via the online portal or the accompanying Living Well mobile app.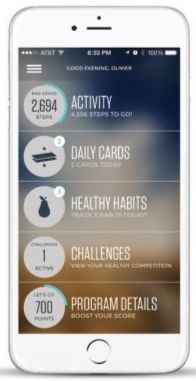 With the launch of the new wellness portal we're looking to make 2018 a landmark year for employee wellness at Otsuka.Employees who engage on the portal or mobile app will accumulate points on a quarterly basis. As engagement and activity increases, employees achieve Levels. For each Level attained, raffle entries will be earned. At the end of each quarter, eligible employees will be selected for wellness prizes.In the company's first activity challenge of the year, we featured a Scale the Summits theme where participants tracked their progress and simulated scaling summits from Morocco to Nepal through virtual map visualizations. Employees who achieved specified participation metrics received raffle entries for wellness-focused prizes, such as bicycles.All of the programs are offered on a volunteer basis. We encourage involvement, of course, but we strive for a non-invasive approach to participation. It's important to note, too, this is not a set-it-and-forget-it program. Just as the implementation of the Living Well Portal was born out of evolving needs, we expect the portal to evolve further as the needs of our employees continue to change over time.The introduction of the Living Well at Otsuka portal is not only indicative of the benefits of working at a world-class, forward-thinking organization but also reflects a culture dedicated to being an industry influencer in both the manner in which we conduct business and how we support our Otsuka-people.
Back to blogs