Advice for Patients with ADPKD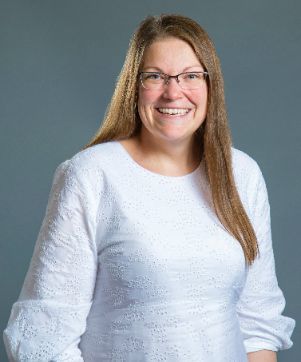 Q) What advice would you give others who've been diagnosed with ADPKD?
A) One of the most important lessons I've learned is that you can't ignore your diagnosis.  Even if you are in the early stages of the disease there are things you can do to help keep your body and kidneys healthy.  Drink water, eat well, exercise, go to your appointments, and keep an eye on your GFR.  Advocate for yourself with your medical team and stay positive.


Q) Can you speak to the importance of having support?
A) Having support is also incredibly important.  Whether it's from your medical team, family, a mental health professional, friends, other ADPKD patients or a combination of the above.  This disease can be confusing and scary.  It's essential to have people to turn to when you want advice, have questions, or just need someone to listen.  
Q) How has the ADPKD community grown or changed since your diagnosis?
A) When I was diagnosed with ADPKD the only other people I knew that had it were family members.  Now I know of so many more!  I think more and more people are becoming aware of ADPKD and realizing they are not alone.  The PKD Foundation website is a great source of reliable information about ADPKD. You can also connect with other patients online.
Q) What is your one wish for people with ADPKD?
A) My final wish for all PKD patients is that they continue to have hope. There is a lot of research around new treatments and options for our disease.  Technology is changing and that could mean big advances in the future.  I also wish ADPKD patients would be able to accept their diagnosis and be able to stay positive!
August 2018       01US18EUC0230
I'm proud of my work at Otsuka to develop treatments for patients with polycystic kidney disease. These efforts have involved working with clinical development teams and different patient advocacy groups. Through this experience, I've learned that developing new treatments alone is not enough and requires working with healthcare professionals to provide advice and insights to both patients and families in managing this chronic, debilitating disease. That said, it is with great excitement that I introduce a patient, Sarah, to share her experience with a form of polycystic kidney disease called autosomal dominant polycystic kidney disease, or ADPKD, on our "Only Otsuka" blog. Sarah tells about how challenging it was for her to comes to terms with her condition.  Please continue reading as Sarah shares some of her advice: 
Back to blogs