We Invest in Otsuka-People 
At Otsuka, we attract top talent who want a great place to work in pharma. We provide an environment and culture where employees can follow their dreams and maximize their potential. We believe in rewarding their creative talents, commitment, perseverance and loyalty by providing them with a comprehensive benefits package. It's a package that invests in each employee's education and development, their financial future and their health and well-being.
Education and Development
Year-round development offerings and workshops
Industry leading tuition reimbursement program
Opportunities for new challenges via internal mobility
Industry Expert Keynote Speaker Sessions
Monthly career and development eNewsletters
Work anniversary and achievement awards
State-of-the art collaborative workspaces
Financial Future
Best-in-class 401(k) retirement savings plan, providing a matching contribution of up to 10 per cent of base salary. The majority of Otsuka employees take advantage of this tax-efficient benefit by making the maximum salary contribution
Ayco financial counseling for employees, helping them with tax planning strategies, education funding, purchasing a home and estate planning
Financial Wellness

Financial health through counseling, education and resources is essential to well-being. 401(k) Savings Plan & Ayco Financial Counseling.

Benefits for Mothers

Our parental leave benefits encourage employees to spend the important life moments with their growing family. Primary Caregiver Leave and Milk Stork Benefit.

Personal Wellness

The wellness offerings at Otsuka are centered around providing Otsuka-people tools and opportunities to improve their overall health, ensuring that they have every resource they need to cultivate healthy, sustainable lifestyles. Legal Plan and Identity Protection Plan.

Investing in You

At Otsuka, our commitment to the physical and emotional well-being of people is embedded not only in our philosophy but also in our employee benefits package, which includes medical, dental, vision, and prescription coverage, a retirement savings plans, tuition reimbursement and more.
Health and Well-being
Competitive premiums for best-in-class health and welfare benefits
Maternity, adoption, and paternity leave programs
Domestic partner benefits
Company-provided life insurance
Short- and long-term disability benefits
Access to healthcare 24 hours/day via MDLIVE
Health advocacy services
Fitness centers
Generous PTO allocation and ten days paid holidays
Health wellness program, including fitness tracker wristbands
550
Participants in the Otsuka Wellbeing Challenge events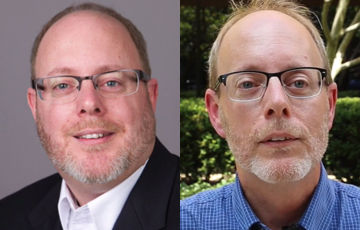 )
Our Employee Stories
Candace McCain

Senior Manager, Supply Chain

I love that Otsuka promotes a healthy work environment and I take advantage of the wonderful wellness program that encourages me to stay active and mindful of my health.  My favorite aspect of the wellness program is the Otsuka Challenge. I am able to utilize my company-provided fitness tracker to compete with my colleagues over a period of weeks to reach a step goal. The top teams with the most steps and individuals that go above and beyond the goal are recognized. These types of challenges truly keep me motivated to make time each day for an activity. The journal that we keep throughout the challenge also helps me make sure I am getting the proper nutrition, sleep, and water, which contributes to my overall health. I am grateful to work for a company that provides me with generous health benefits and programs to help me take care of myself.

Trang Hoang

Manager, Procure-to-Pay Operations

In my opinion, one of the biggest values a company offers is its corporate social responsibility. The wellness programs at Otsuka demonstrate its commitment to not only better the health of patients worldwide but also Otsuka employees. Through these programs, we are able to network and participate in team building activities with different groups of people that our work assignments may not have crossed paths otherwise. Therefore, they challenge us to challenge each other in a healthy fashion and raise the morale in the workplace at the same time.

Jocelyn Ottinger

Senior Manager, Clinical Management

As I'm sure any new Mom can attest, the birth of your first child brings many new and wonderful challenges…some expected…some rather surprising. However, balancing your career while starting a new family can be one of the most difficult. With that in mind, I have to say that the Otsuka Total Rewards program offered several wonderful benefits that have been much appreciated. Since the birth of my daughter Cecilia, she has been at the center of my world, particularly those first few months. With the program, I was able to take a total of three months, utilizing parental leave and PTO, to grow a special bond with my daughter. When I returned back to work, my project team had done an amazing job covering my tasks, easing my transition. Otsuka has continued to offer support for my family as I've moved into the Working-Mom mode. For instance, through Cigna insurance I was able to choose a highly-rated doctor that I feel comfortable with, and having the flexibility to occasionally work from home saves the family time and stress. Of course, the new challenges never seem to stop. This weekend I'll be packing for my first business trip since returning to work...I'm not sure who's more nervous: me or my husband. He has asked, however, that I pass along a thank you for the Milk Stork option. I'll be able to ship fresh milk home every night…a surprising benefit that I'm sure Cecilia will appreciate!
Candace McCain
Senior Manager, Supply Chain
I love that Otsuka promotes a healthy work environment and I take advantage of the wonderful wellness program that encourages me to stay active and mindful of my health.  My favorite aspect of the wellness program is the Otsuka Challenge. I am able to utilize my company-provided fitness tracker to compete with my colleagues over a period of weeks to reach a step goal. The top teams with the most steps and individuals that go above and beyond the goal are recognized. These types of challenges truly keep me motivated to make time each day for an activity. The journal that we keep throughout the challenge also helps me make sure I am getting the proper nutrition, sleep, and water, which contributes to my overall health. I am grateful to work for a company that provides me with generous health benefits and programs to help me take care of myself.

))